TP Link TL-WR841HP 300Mbps High Power Wireless N Router
The signal from TP Link TL-WR841HP can remain strong, even after it has passed through walls and barriers. This helps to eliminate Wi-Fi dead spots and ensures that your wireless signal will remain stable over longer distances. Now you can enjoy reliable Wi-Fi in even more places.
TP Link TL-WR841HP Router Feature:
Superior Range— High power amplifiers and high-gain antennas offer enhanced wireless range as much as 10,000 sq ft.
Wall- Penetrating Wi-Fi— Enhanced Wi-Fi signal cuts through walls and obstacles, reducing dead zones
3 Modes Functionality— Offers three wireless modes, including Router, Range Extender, and Access Point
300Mbps Wireless Speed-– Ideal for video streaming, online gaming and VoIP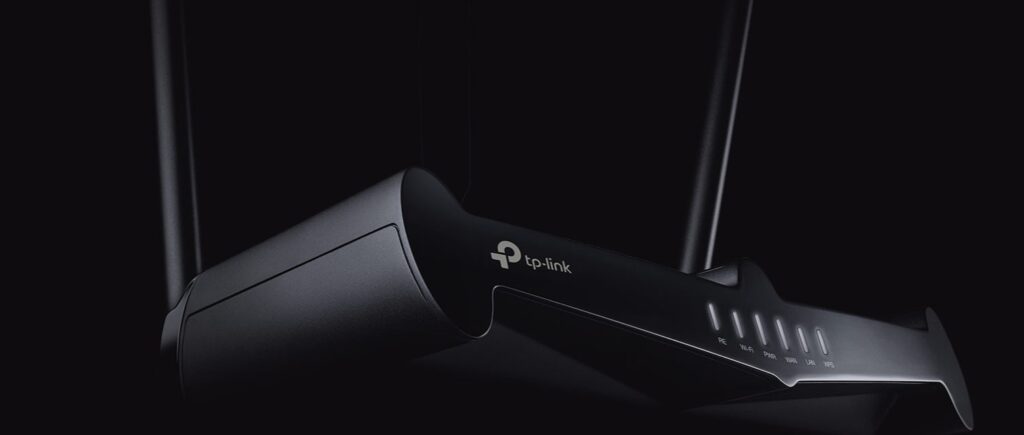 TP Link TL-WR841HP Router Spec:
Standards

Wi-Fi 4




IEEE 802.11n/b/g 2.4 GHz

WiFi Speeds

N300




2.4 GHz: 300 Mbps (802.11n)

WiFi Range

4 Bedroom Houses




2× Detachable 9 dBi High-Gain Antennas




Multiple antennas form a signal-boosting array to cover more directions and large areasHigh-Power FEM




Improves transmission power to strengthen signal coverage

WiFi Capacity

Legacy

Processor

Single-Core CPU

WiFi Encryption

WEP




WPA




WPA2




WPA/WPA2-Enterprise (802.1x)

Guest Network

1× 2.4 GHz Guest Network

Package Contents

Wi-Fi Router TL-WR841HP




Power Adapter




RJ45 Ethernet Cable




Quick Installation Guide

WiFi Transmission Power

CE:




<20dBm(2.4GHz)




FCC:




<30dBm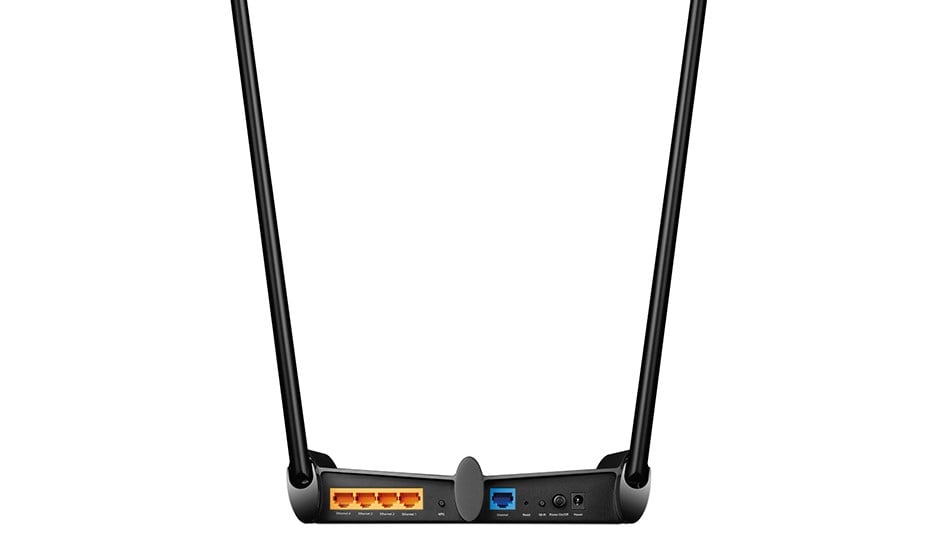 TP Link TL-WR841HP Router Reviews:
When it comes to the extremely long antennae, does TP Link TL-WR841HP router perform well enough to warrant the use of two 5 dBi antennas? The answer is a resounding yes for smaller to medium-sized homes; using a TM UniFi connection with a speed of 30Mb/s, I can get an average throughput of 29.8 Mb/s at short distances (5m or less from the router), with consistent throughput and no lost connections at all.
Even after moving to every nook and cranny of a typical two-story terrace house, I was still able to obtain a solid link, which means that there are virtually no dead zones at all.
Still, one thing to consider is that this is a router focus on at house owners, and because of this, it is not intended to manage network congestion. Therefore, if there will be more 10 concurrent users at the same time with continuous network consumption, take notice and unplug the router.
This will almost certainly result in a reduction in the long-range and smooth throughput that this TP-LINK router is particularly built to provide.
Although TP Link TL-WR841HP router is capable of exceeding its theoretical capabilities and including the superior security features for which TP-LINK is famous, there is no reason to put it through unnecessary stress.
If anything, it's preferable to prepare it for usage at home or in a micro-office environment with no more than 10 wireless connections at any given time, instead of in a larger office space.
Since it offers excellent wireless capabilities, I felt it was only fair to offer a thorough description of the full experience I had while using the TP-LINK TL-WR841HP Router.
Getting around the house is straightforward, as is moving between rooms and up and down the double-storey building where I reside. At no point did the wifi connection fail or become unreliable. It turned out that the connection remained stable, and I had no problems streaming YouTube or Twitch content via the Wi-Fi network.
Final :
TP-LINK TL-WR841HP Router is a truly admirable router, offering competitive speeds with excellent range. Having the extra-long wireless connection capability does give it a massive plus as well.