TP Link Archer C4000 AC4000 MU-MIMO Tri-Band Wi-Fi Router
TP Link Archer C4000 delivers combined tri-band Wi-Fi speeds of up to 4,000 Mbps to satisfy your diverse Wi-Fi demands and keep your network operating at top speed. NitroQAM™ boosts speeds on all bands by 25% while Smart Connect and Airtime Fairness work together to provide smoother Wi-Fi experience without lag.
TP Link Archer C4000 Router:
Ultra-fast Processing— A 1.8 GHz 64-bit CPU handles all
4000 Mbps Wi-Fi speed— 1625 Mbps on both 5 GHz bands and 750 Mbps on 2.4 GHz band
No more buffering— MU-MIMO and Tri-Band enable the router to link more devices together
Far-reaching Range— RangeBoost technology boosts Wi-Fi to farther coverage and Beamforming focuses signal to connected devices
Secure your network— HomeCare protects your network from malicious attack and you can deal with who and how to access the network
Easy Setup— With intuitive Phone UI or Tether app, your network is ready to go within a min
Gigabit Wired Speeds— 1 WAN and 4 LAN gigabit ports bring wired speeds to the maximum and Link Aggregation even doubles it to 2 Gbps.
Hot Sales TP-Link Router:
Last updated on May 18, 2022 6:35 am
TP Link Archer C4000 Spec:
Standards

Wi-Fi 5




IEEE 802.11ac/n/a 5 GHz




IEEE 802.11n/b/g 2.4 GHz

WiFi Speeds

AC4000




5 GHz: 1625 Mbps (802.11ac)




5 GHz: 1625 Mbps (802.11ac)




2.4 GHz: 750 Mbps (802.11n)

WiFi Range

4 Bedroom Houses




6× Fixed High-Performance Antennas




Multiple antennas form a signal-boosting array to cover more directions and large areas

Beamforming




Concentrates wireless signal strength towards clients to expand WiFi range

WiFi Capacity

High




Tri-Band




Allocate devices to different bands for optimal performance

3×3 MU-MIMO




Simultaneously communicates with multiple MU-MIMO clients

Airtime Fairness




Improves network efficiency by limiting excessive occupation

Processor

1.8 GHz Dual-Core CPU

Ethernet Ports

1× Gigabit WAN Port




4× Gigabit LAN Ports

Link Aggregation (802.3ad) available with 2× LAN ports

WiFi Encryption

WEP




WPA




WPA2




WPA/WPA2-Enterprise (802.1x)

Guest Network

1× 5 GHz Guest Network




1× 2.4 GHz Guest Network

Package Contents

Wi-Fi Router Archer C4000




Power Adapter




RJ45 Ethernet Cable




Quick Installation Guide

WiFi Transmission Power

CE:




<20dBm(2.4GHz)




<23dBm(5.15GHz~5.35GHz)




<30dBm(5.47GHz~5.725GHz)




FCC:




<30dBm(2.4GHz & 5.15GHz~5.25GHz & 5.725GHz~5.825GHz)




<24dBm(5.25GHz-5.35GHz & 5.47GHz-5.725 GHz)
TP-Link Archer C4000 Reviews
TP Link Archer C4000 Reviews:
The TP-Link Archer C4000 is geared up with some outstanding specifications. The Tri-Band Wireless setup indicates that the router really has two high-performance 5Ghz bands, one on each side of the router. The advantage of having a second 5Ghz band is that network capacity is increased. With the built-in smart connect function, the TP Link Archer C4000 router will direct clients to the two 5Ghz bands in an equal amount of time. This can help to decrease congestion at the same time also increasing the aggregate speed, which is particularly useful when you have several devices connected.
TP Link Archer C4000 router has a maximum speed of 750Mbps on the 2.4 GHz band, which is rather fast. The greatest speed available on the 5Ghz frequency is 1625Mbps. If you double the 5Ghz speed by two and then add the 2.4 Ghz speed, you will obtain the number 4000 precisely. NitroQAM, also named 1024QAM, is supported by Archer C4000 router in order to achieve faster transfer speeds.
Other specifications are on par with or better than these. It features two USB ports, one of which is USB 3.0, and one of which is USB 2.0. The four Ethernet ports are all Gigabit Ethernet connections, which is a high-speed connection. TP Link Archer C4000 router is geared up with six fixed antennae that can not be removed. Beamforming and numerous users multiple input multiple outputs (MU-MIMO) are two more wireless characteristics. The LED indicators on this router may be turned off using the administration panel.
On a Gigabit Internet connection, the TP-Link Archer C4000 is capable of delivering speeds of as high as 940Mbps. This is the greatest speed that the CPU of the C4000 is capable of, as a result we can infer that the CPU has no problems controling a Gigabit Internet connection.
The peak WiFi performance is intended to evaluate the highest performance of the TP Link Archer C4000 router while utilizing the best WiFi receiver available on the market at the time of testing. As the network card, we will be utilizing the Asus PCE-AC88, which is 44 capable and supports NitroQAM.
In our tests, we were able to get download speeds of more than 900Mbps over WiFi. Given that the Archer C2300 is only a third-generation wireless router, this is a very strong showing. We must tell you that reaching this level of speed is nearly impossible with no the use of a 44 receiver and that this was tested at a close distance to the wireless network.
To determine what is the expected speed you will obtain with a regular device, the WiFi performance test is built in such a manner that it is understandable that most people would use the TP Link Archer C4000 router with only their laptop or phones that have only AC1200 capabilities. On two different distances, we will be evaluating this. The short distance test will be in less than 3 meters with a direct line of sight to the router, while the long-distance test will be over 7 meters over a reinforced concrete wall.
The results obtained with the Archer C4000 are quite remarkable. Not only does it offer excellent WiFi coverage, but it also does it at a blazingly fast rate. Certainly, I'll go so far as to claim that it is far quicker than the 44 Quad-Stream Archer C3150. This demonstrates that a modern WiFi chipset generally outperforms an older router in terms of performance. We have truly fantastic WiFi speed, with just a very slight reduction in performance even when traveling long distances.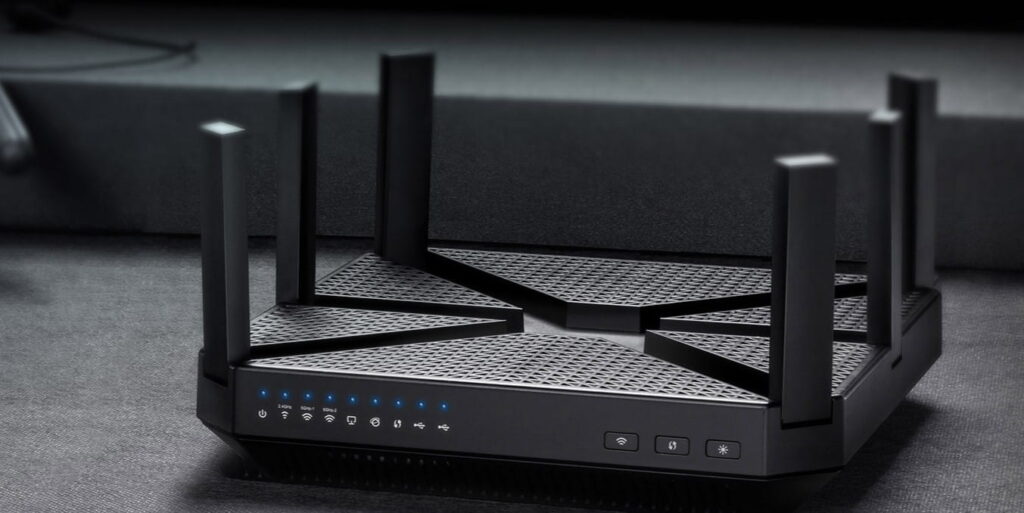 Final:
The TP Link Archer C4000 is an extremely fast wireless router with a number of features. It is also reasonably priced when compared to the level of performance it is capable of providing. Wherever that the WiFi coverage is outstanding and fast as well, Besides that, TP Link Archer C4000 is rather easy to set up and is completely compatible with both Unifi and TIME Fibre. It also includes several useful functions, such as the Homecare Antivirus, which we strongly advise you to make use of whenever possible. If you live in a large house, TP Link Archer C4000 is the router that you should get for your home network.
SIMILAR PRODUCTS
Last updated on May 18, 2022 6:35 am